Staff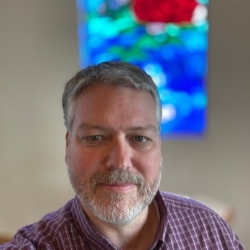 Interim Pastor Steve Wynkoop
I'm from Colorado and most recently served a small church in rural northeastern Colorado. I have three adult kids, Sam (22), Bayleigh (20), and Dave (18).
For over two decades, I served churches in Colorado in various denominations. Trinity will be my first United Methodist experience and I'm looking forward to learning from you all!
When I'm not working I enjoy biking, hiking, camping, playing guitar and watching the Denver sports teams...Go Broncos!